Tax
You can always get a professional either on the phone or by email and you don't have to go through 20 layers to reach the people who have the answers.

[Staff member] was very timely in his response and did a lot of tough navigating on our behalf.

-- Fred L.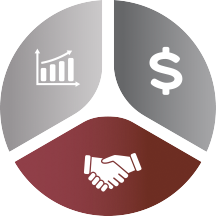 Tax Planning
You want help finding the best way to accomplish your objectives with the lowest tax cost. We'll consider your plans from every angle and help you take the shortest route to business success.

Returns and Compliance
You want timely filed returns that take advantage of all available tax benefits. You want peace of mind and expert support when an issue arises. We've got you covered.

Estate and Trusts
No one lives forever, but with the right planning, your legacy can. Let us help you maximize the value of the assets you share with future generations.